The DIRE REPORT
War Is Hell. Hey Joe, we don't want any more wars! (video)
The Meme Zone
The witch hunt continues. 4 indictments. Democrats are an evil bunch of desperate political criminals. They can't win, and they know it! They are digging the dirt for their own grave.
Joe Biden's campaign headquarters, the DOJ, indicted Trump again. Hey Joe, where you going with that DOJ in your hand? You're going down with impeachment and your brand, old man.
How hot is it?
Well, it's so hot that the Statue of Liberty disrobed herself and put on a bikini. She also made a request for some food and drink. Now that's really Hot!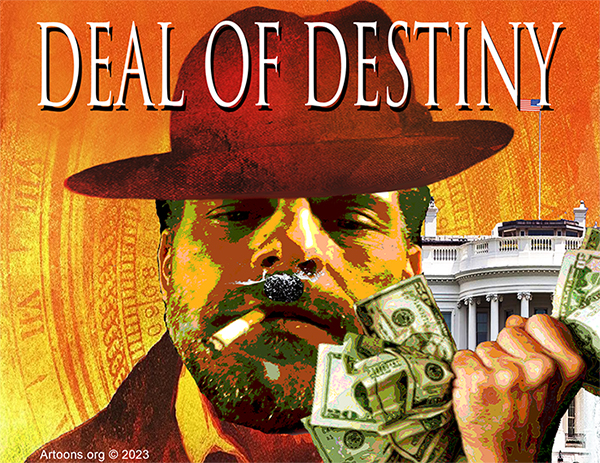 Hunter Biden is an anti-hero Indiana Jones with a fistful of influence peddling. The archaeology of dime travel.
Your friendly Bugmeister, Klaus Schwab and his Great Reset plan wants you to eat bugs. Crunchy or smooth?

Columbo Connects Loose Ends



The Bugger King


---
Best Selling T-Shirts
---
Art is a Magical Experience. Show your inner selfie!

Our Latest T-Shirts on Redbubble